Automatic meat skewers machine
The automatic skewers machine adopts advanced digital control technology, organically combines sensor control and pneumatic control, and fully realizes the whole process of automatic signing and automatic skewers machine. The host is made of stainless steel and food-grade PE material, which meets international food hygiene requirements. Desktop structure, small footprint, flexible and convenient movement, stable and reliable work, long service life; mobile PE meat skewers mold board. It is easy to clean and has multiple functions in one machine, which can meet the various requirements of users for stringing.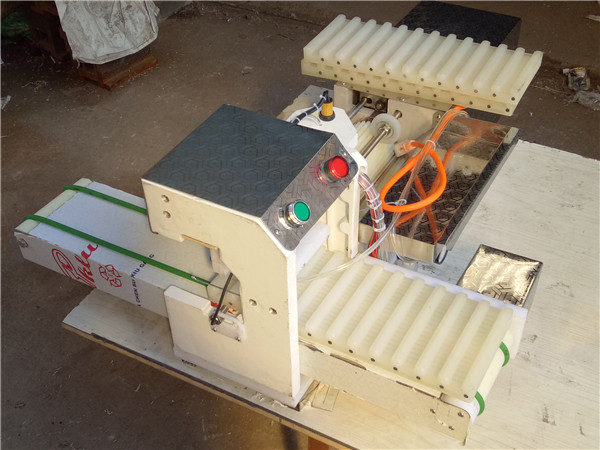 Automatic meat skewers machine parameters: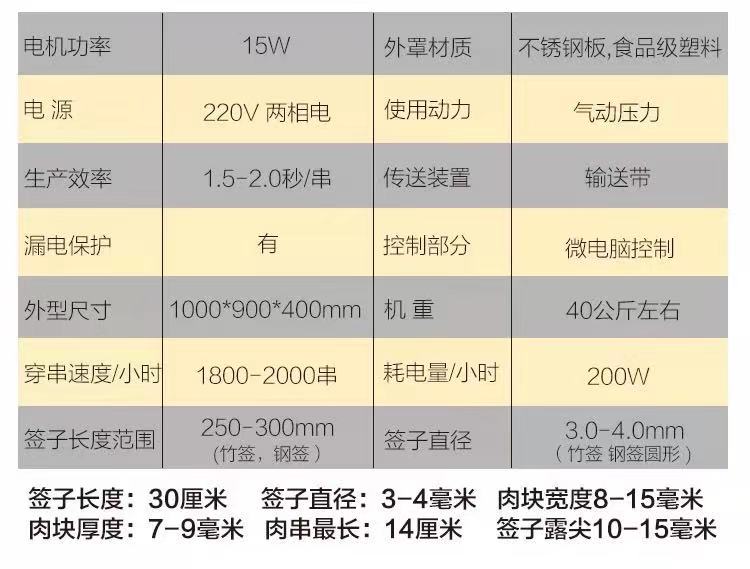 Features of Automatic Meat Skewer Machine:
1. Desktop control, easy to move, small footprint;
2. The auto-sensing tag-through system is always accurate and stable, and the work is stable;
3. Combination of pneumatic transmission and electric transmission, precise and reasonable layout, maintenance-free and long service life;
4. Movable PE meat skewers mold plate, easy to clean;
5. The mold can be changed at will to meet the needs of different products;
6. This product is easy to operate and can wear various specifications of meat skewers, meat tendons, chicken skin, squid, chicken hearts, chicken meat, etc.;
7. The machine is used for fast stringing speed, no rubbing, sanitary and clean, and good taste;
8. Users can add fat to any position of the meat skewers according to their preferences;
9. The length of the skewers can be adjusted arbitrarily within the required range;
10. It is suitable for rolling and kneading meat of various specifications and skewers of fresh meat of various specifications;
11. Suitable for all kinds of bamboo sticks (including iron sticks: the size of the sticks can be customized) and steel sticks.