Introduction of Automactic Doner Kebab Making Machine
Brief Introduction of Automactic Doner Kebab Making Machine
This machine can wear beef, lamb, chicken skewers, heart-shaped string, octopus, chunks of tofu, kelp knot and other products of string; wear out the string of uniform size, clean, rub, good taste. It's widely used in barbecue resaurnat, grill house, even at home.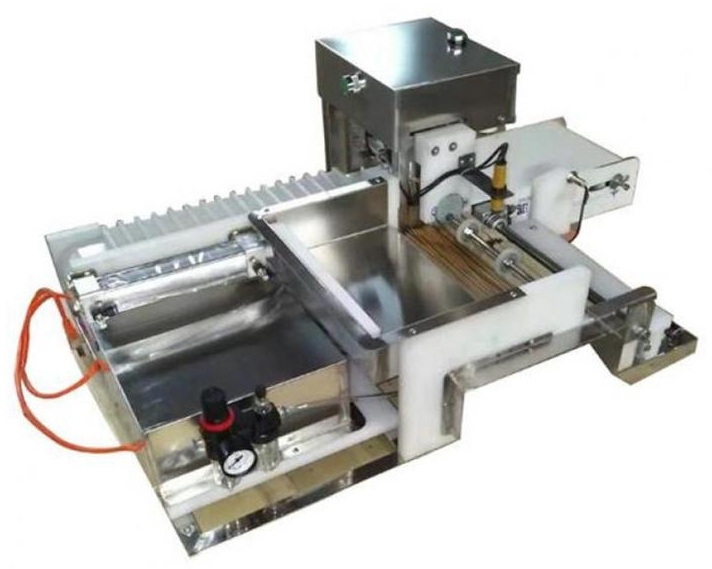 Working principle
The machine adopts advanced microcontroller technology, control proximity sensor, so that the combination of pneumatic and electric, automatic on the sign, automatic wear meat. according to your preference in Add chicken anywhere Feiyou; skewers within the scope of the required length can be adjusted; can easily knock, shake, no Lang when, and no dropped blocks.
Feature and Advantage 
1.low price, high efficiency
2.can adjust the arrangement and meat shape, satay sticks.
3.The body material is stainless steel, gurantee the health and safety. 
4.Desktop control, mobile convenient, saving place and Longevity Service. 
5.PE material Kebab mould plate is easy to clean.
6.works stability, decorate reasonable, free maintenance and long service life.
2.Technical parameters Automactic Doner Kebab Making Machine
| | |
| --- | --- |
| Model | PH-16 |
| Capacity | 30pcs/min |
| Satay sticks length | 250-300mm |
| Diameter of sticks | 3mm-3.5mm |
| Machine size | 500*850*350mm |
| Power | 1.1kw |
| Voltage | 220/380v |
| Weight | 40kg |